Your specialist practice clinic
Welcome to tamar Skin Clinic, where we promote skin health and aim to minimise the impact of environmental damage to your skin by monitoring and education.
We aim ensure everone is made to feel comfortable. Feel free to call us or book an appointment online.
Our Story, Our History
Dr Susan Basson set up her first dedicated skin clinic in Talbot Road in Launceston in 2004. After this in 2010 she relocated to Prospect Medical to continue her skin cancer and general dermatology work. In 2015 Dr Basson took over the lease of a small surgery in Trevallyn, growing the practice until a larger premises was sought. In October 2019, Dr Basson set up in the former Caledonian Medical rooms and set about recruiting new doctors with a similar passion for skin cancer medicine and dermatology. Initially recruiting Dr Shahrdami, then Dr Timms and Dr Tucker, the Practice is now a well respected centre for diagnosis and treatment of skin cancer and dermatological issues receiving referrals from across the state.
With the larger premises on Invermay Road, Dr Basson has been able to indulge her interest in aesthetic medicine offering a range of skin rejuvenation treatments.
Servicing Northern Tasmania
We currently offer a range of services in our Launceton Clinic on Invermay Road including:
A Podcast by Dr Susan Basson
Episode : This GP ditched the stethoscope for a magnifying glass and torch
There's a fair bit of detective work involved for many people who work in health care, but they don't all use Dermatoscopes (a torch and magnifying glass all in one) everyday! Sue Basson does. Sue is a GP who has specialised in skin cancer and now that's pretty much all she does, and her waiting room is full. In this episode of Health Speak Sue shows you how interesting her job can be, explains exactly what happens when you go for a skin check, what she's looking for and what so many of us get wrong about our skin how it's affected by the sun. Reckon you're getting it wrong too?
This podcast is the fastest (and often funniest) way to learn which health professionals you really need in your life. The statistics tell us that most Australians don't know enough "Health Speak" to properly look after their health. From Bum Doctors to Speech Pathologists, Dieticians to Exercise Physiologists, in this podcast Penny Terry rejects the health jargon, bans the big words and leaves the Latin alone as she finds out who these people are, how they can help and what they do… to you. This project was funded by the Healthy Tasmania Community Innovations Grants through the Tasmanian Government.
Follow Health Speak on social and share our posts to get the word out:
Facebook @healthspeakpodcast
and Instagram @podcasthealthspeak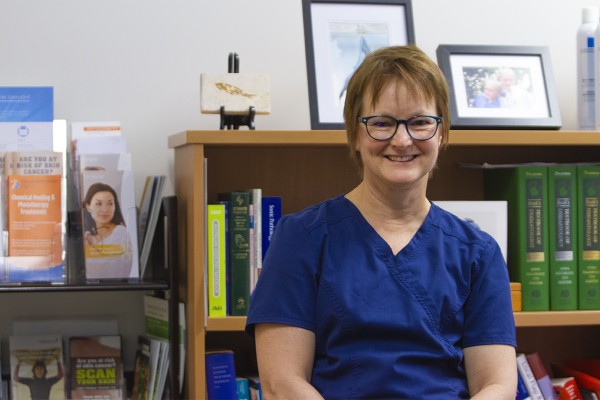 Dr Susan Basson
MBBS (Bris.), FRACGP, Diploma of Dermatological Sciences (with distinction) (Cardiff), Advanced Clinical Certificate of Skin Cancer Medicine and Surgery, Advanced Clinical Certificate of Dermoscopy.
Susan graduated from University of Qld in 1993 and worked in General practice until 2001 which culminated in spending a year down in Antarctica as the station Doctor at Davis Station. She then took a year off to study full time at Cardiff University Hospital to gain the Diploma of Dermatological Sciences in 2003. Upon her return to Tasmania she opened her clinic in primary care dermatology in Launceston. At this stage she joined the College of Skin Cancer, Australasia and gained the advanced Clinical Certificate of Skin Cancer Medicine and Surgery and the Advanced Clinical Certificate in Dermoscopy.
Susan has never stopped studying and regularly attends Advanced Surgical Masterclasses to learn new techniques and stay up to date.
Susan is an Accredited Skin Cancer Doctor with the Skin Cancer College of Australasia.
Having started the Tamar Skin Clinic, Susan has decided to follow a side interest of aesthetic medicine and recently gained the Professional certificate of Aesthetic medicine.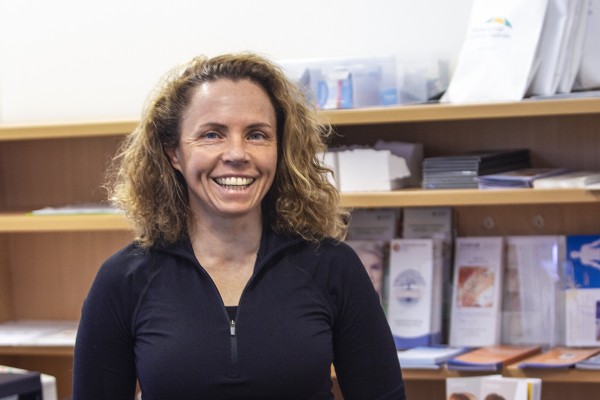 Dr Alison Timms
MBBS (UWA), FRACGP, DRANZCOG, Dip DERM (Australia), Cert of Skin Cancer Medicine (UQ), Skin Cancer Medicine Certificates (2008, 2016), Skin Cancer Certificates in Dermoscopy (2008, 2016), Advanced Clinical Certificate of Dermoscopy (2017), Professional Certificate of Aesthetic Medicine (2017), Laser Safety in Medicine Certificate (2013). Certificate of Excellence in Advanced Translational Nutrigenomics (2018).
Alison graduated from University of WA in 1997 and after managing several clients with melanoma and other skin conditions, she developed a passion for Dermatology and Skin Cancer Medicine. Alison has been working in these areas for the past 13 years and has extensive qualifications in skin cancer medicine and surgery, dermoscopy, cosmetic skin care and general dermatology. Alison is an Accredited Doctor of the Skin Cancer College of Australasia and is committed to early detection of melanoma. Alison is caring and thorough in her approach and enjoys empowering her patients with up to date knowledge relating to all aspects of skin care.
The detective work of skin cancer medicine inspired Alison to look at the deeper aspects contributing to the skin and as such, she has also gained extensive skills in lifestyle analysis, including epigenetic, gut microbiome and toxin involvement to provide more extensive management options.
Alison also hold numerous post graduate qualifications including Rural GP, Emergency Medicine and Obstetrics and Gynaecology.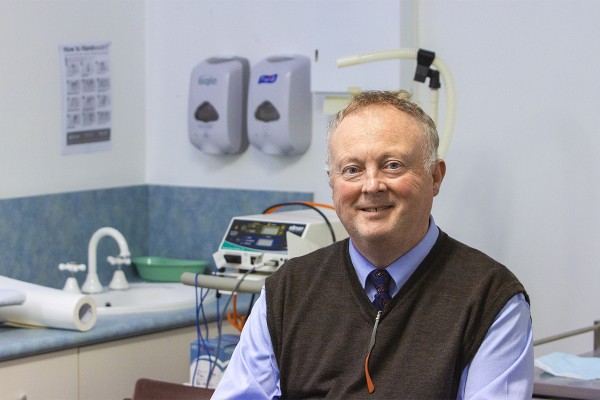 Dan is a GP with advanced Australian training in Dermatology & Skin Cancer Medicine with Associate Fellowship of the Skin Cancer Institute and completion of the Fellowship at the Australian Institute of Dermatology in 2021. His interests in skin consulting are broad, including management of common skin conditions and assisting in the diagnosis & management of complicated skin problems.
In 2020 he was the principal author of an article on seborrhoeic dermatitis for the Medscape-affiliated StatPearls book. Dan first worked in general practice in 1990 and has practiced in regional, rural & remote areas of Australia. He did his internship in Burnie and has spent much of his medical career in Hobart. He has also lived and worked in Switzerland and Belgium.
He is an internationally recognized Health Economist who publishes and peer-reviews research for scientific journals, particularly in the fields of Cardiovascular Disease and Influenza and he has been a Fellow of the Royal Society for Public Health since 2007.
Dan has three adult sons and in his spare time likes to compose & produce music and keep active at the gym.
Dr Arya Shahrdami
MD, FRACGP
Advanced Professional Certificate of Dermoscopy HealthCert 2018
Diploma of Dermoscopy (Skin Cancer diagnosis) HealthCert 2021
Advanced skin cancer surgery workshop with Skin Cancer College of Australasia 2021
Arya is working towards Accreditation and Fellowship with the Skin Cancer College of Australasia.
Arya is an experienced General Practitioner and is passionate about skin cancer diagnosis, treatment, and other skin diseases. Prior to joining Tamar Skin Clinic, he worked in Tamworth and Newcastle.
Arya moved to Tasmania for his love of photography. Check out his photos on instagram: arya_photo_art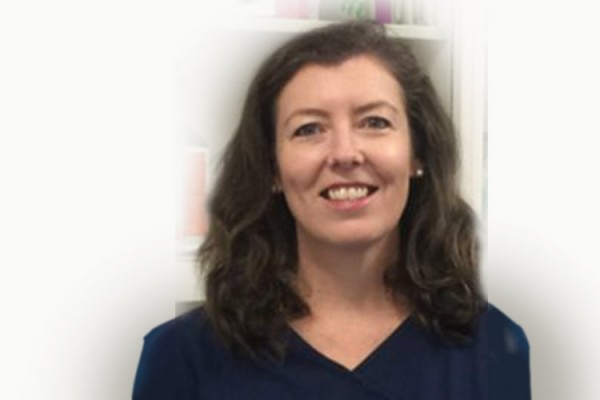 Jo joined Dr Basson's clinic in 2018, after working in Western Australia, Queensland, and Tasmania in Operating Theatres, Radiation Nursing, and Community Nursing.
Jo has a professional interest in skin and wounds. She has earned a post-graduate qualification in wound care from Monash University, and completed a Professional Certificate in Skin Cancer Medicine. In her spare time, she likes to cook, drink wine, listen to '80's music, and raise her 3 children.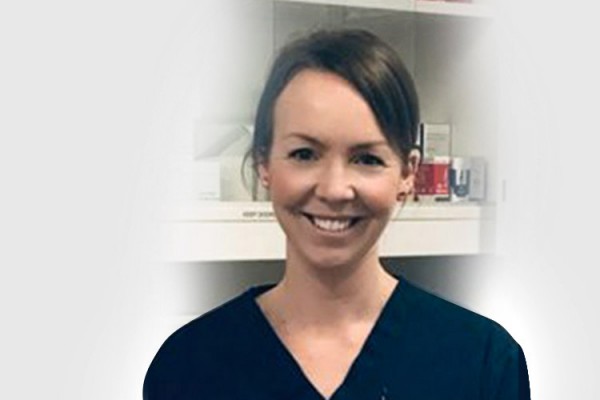 Suzette Page
Registered Nurse
Suzette graduated in 2004 from UTAS with a Bachelor of Nursing and has worked in many areas such as Acute care, Cardiac and Community health. She is currently studying Professional Honours in Primary Health. Interest in wound care and skin cancer.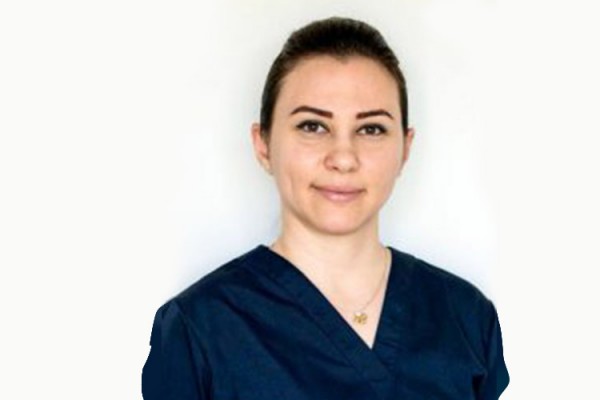 Golnoosh Benvan
Registered Nurse
Golnoosh brings extensive experience to Tamar Skin Clinic with over 10 years of nursing experience in different medical settings such as coronary care unit, community health service, diabetes clinic, general practice and skin cancer clinic. She provides wound care and management and has professional interests in skin cancer procedures and treatments.
Her long standing passion and interest in the science of healthy skin, drove her to successfully complete graduate diploma in cosmetic nursing and injectable.
She is passionate about the impact science based treatments can have on overall skin health. She believes in holistic approach and focuses on healthy mind and body, effect of microbiome, healthy gut system and nutrition and their impact on individuals skin.
She specialises in micro-needling, platelet rich plasma therapy (PRP), peel, muscle relaxant injections and laser and light treatments.
She works closely with the Doctors at Tamar Skin Clinic and treatment outcomes and patients satisfaction are her priority. She is always learning and up skilling in the ever evolving world of skin science and anti-aging.